College of the North Atlantic- NL, Canada
Business Administration (Marketing)
DIPLOMA
School of Business
Program Length: Two Years

Description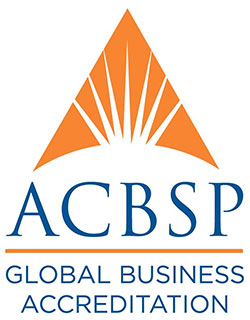 The three-year Business Management (Marketing) diploma program is designed to give students a background in business management with emphasis on the area of Marketing. Students acquire a solid understanding of the practices involved in marketing and promoting a product or service. This includes advertising, market research, professional selling, distribution, business planning, and customer relations.
OBJECTIVES
Upon successful completion of the program, graduates will be able to:
Analyze the marketing environment to develop a comprehensive marketing strategy with recommendations for implementation and monitoring of the strategy.
Critically analyze and provide business solutions to marketing product, price, promotion, and distribution decisions.
Integrate ethical marketing strategies and tactics for application in both domestic and global marketing environments.
Create support materials for use in the implementation of a marketing strategy.
Integrate business concepts for effective business planning and strategic management.
Demonstrate application of the Conference Board of Canada employability skills.
ENTRANCE REQUIREMENTS – ACADEMIC YEAR 2020-2021 ONLY
Academic:
Eligibility for admission to Business Administration/Business Management programs requires the applicant to meet one of the following four academic criteria:
1.  High School
High School Graduation
2.  Comprehensive Arts and Science (CAS) Transition
Comprehensive Arts and Science (Transition) Certificate with the following courses:
i. Math Fundamentals: MA1040, MA1041
CAREER OPPORTUNITIES
Graduates of the program may obtain employment in a variety of marketing areas such as distribution, media, advertising, retailing, and personal selling in a variety of industries and associations.
ACCREDITATION
Business Management (Marketing) is accredited by the Accreditation Council for Business Schools and Programs (ACBSP) in all campus locations. ACBSP is the leading specialized accreditation association for business education supporting, celebrating, and rewarding teaching excellence.
PROGRAM TRANSFERABILITY
The Business Administration/Management programs offer exit points after Year 1, Year 2, and Year 3.
* Students can graduate at the end of Year 1 with a Business Administration Certificate.
* Students graduate at the end of Year 2 with a Business Administration Diploma.
* Students graduate at the end of Year 3 with a Business Management Diploma.
Graduates of the Business Administration/Management programs may have the opportunity to transfer credits to institutions/associations such as:
• Memorial University of Newfoundland
• Cape Breton University, Sydney, Nova Scotia
• Athabasca University, Alberta
• Lakehead College, Alberta
• University of Lethbridge, Alberta
• University of New Brunswick, Saint John campus
• Okanagan College, British Columbia
• Lakehead University, Ontario
• Northwood University, Michigan, USA
Graduates may also wish to further their studies to achieve professional designations with:
• Canadian Institute of Financial Planning
• Canadian Professional Sales Association
• Canadian Public Relations Society
• International Personnel Management Association (IPMA) – Canada
• The Payroll Association of Canada
CODE
TITLE
Hrs/wk
Semester 1
Cr
Le
La
AC1260
Financial Accounting I
5
4
3
CM1240
Business Communications I
4
4
0
HN1230
Human Resource Management I
3
3
1
FN1140
Introduction to Finance
3
3
1
MC1240
Computer Applications I
3
2
2
MR1100
Marketing I
4
4
0
 
 
 
 
 
Semester 2 
Cr 
Le 
La
AC2260
Financial Accounting II
5
4
3
CM1241
Business Communications II
4
4
0
HN1240
Human Resource Management II
3
3
1
LW1230
Business Law
3
3
0
MR2100
Marketing II
4
4
0
MC1242
Computer Applications II
3
2
3
 
 
 
 
 
Semester 3 (Intersession) 
Cr 
Le 
La
AC2230
Computerized Accounting I
3
2
3
CM2200
Oral Communications
2
2
0
 
 
 
 
 
The Course and Lab hours per week are based on a 15 week semester. In intersession, the Course and Lab hours will be adjusted to reflect the shorter semester length. Refer to course outline.
 
 
 
 
 
Year 1 courses can be completed at campuses offering the Business Administration certificate program.
 
 
 
 
 
Semester 4 
Cr
Le 
La
CM2300
Report Writing
2
2
0
EC1110
Microeconomics
4
4
0
MA1670
Statistics
4
4
1
MR1500
Consumer Behaviour
3
3
0
MR1600
Professional Selling
4
3
2
MR2300
Business Research
4
3
2
Elective
 (minimum 3 credits)
3
3
0
 
 
 
 
 
Semester 5 
Cr 
Le 
La
EC1210
Macroeconomics
4
4
0
EP2150
Entrepreneurship
3
3
0
MR2200
Retailing
3
3
1
MR2350
E-Business
4
3
2
MR2400
Marketing Communications
4
3
2
PR2170
Project Management
2
2
1
Elective
 
3
3
0
 
 
 
 
 
Semester 6 (Intersession II)
Cr 
Le 
La
OJ1560
Work Exposure (Marketing)
 
6 wks
 
 
 
 
 
 
Year 2 courses can be completed at campuses offering the Business Administration (Marketing) diploma program.
 
 
 
 
 
Semester 7 
Cr
Le
La
EP2250
Small Business Development
4
3
2
FN2110
Business Finance
4
3
2
MN2600
Strategic Management
3
2
2
MR2450
Services Marketing
3
2
2
MR2800
Business-to-Business Marketing
3
2
2
Elective
(minimum 3 credits)
3
3
0
 
 
 
 
 
Semester 8 
Cr 
Le 
La
EP2200
Business Planning
4
2
5
MR2620
Sales Management
4
4
0
MR2700
International Marketing
4
4
0
MR3100
Current Topics in Marketing
3
3
1
PS2340
Organizational Behaviour
4
4
0
Elective
(minimum of 3 credits)
3
3
0